Porn tube provided by Jean-Claude Wank Dump
La Femme-objet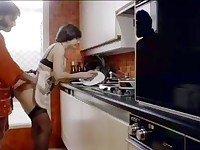 from The Classic Porn
A science-fiction writer creates a sexy robot-girl.
Amazing sex scene with porn star Jeanna Fine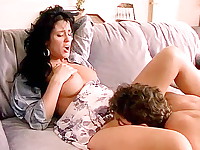 from Classic Porn Scenes
I Lejonets Tecken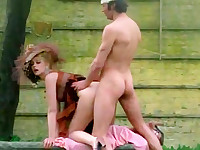 from The Classic Porn
A mix-up of identities occurs as an engineer is mistaken for the author of an erotic memoir book. The book concerns the noble inhabitants of a certain manor-house. The trouble is that the ...
A very sexy maid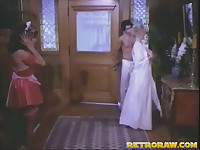 from Retro Raw
In this retro clip we meet Vanessa Del Rio as the new maid who has just arrived at the house. When she picks up her luggage it is obvious she is not wearing any underwear and when she calls the man of the house over for breakfast it is obviously more than just food...
Classic sex cartoon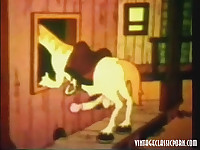 from Vintage Classic Porn
In this vintage cartoon which is in full color we follow the adventures of a very horny group of people in the old Wild West. Cowboys that give blow jobs, Indians fucking and even a horse jerking off!
Fucked on the pool table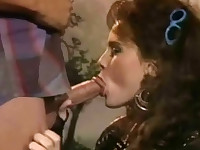 from Retro Raw
A guy is sitting in a striptease bar, watching a girl dancing in front of him and shoving money into her panties. A little later the girl is on her knees, giving the guy a blow job. The guy then fucks her on the pol table.
Screwing the neighbour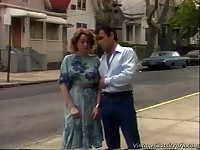 from Vintage Classic Porn
A girl is walking down the street when she is approached by her neighbor. He takes her into his house where he seduces her. The both of them end up in the bed where he licks her pussy and she sucks his dick before they start fucking.
The peeping janitor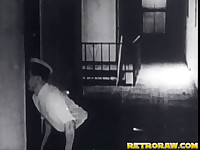 from Retro Raw
A janitor is creeping along the corridor of a hotel, peeping into all the rooms. In one a woman is taking a piss on the toilet. In another a girl is stripping. In the third room is a naked couple. They climb onto the bed to fuck each other.