Porn tube provided by Jean-Claude Wank Dump
Fucking on the bathroom floor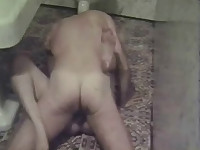 from Vintage Classic Porn
A girl and an elderly man walk into a bathroom where she sits down on the toilet to have a pee. A little later they are both naked and fucking away on the floor. The girl gets on her hands and knees and gets screwed from behind too.
Easy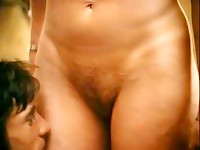 from The Classic Porn
Here's your chance to meet the most desirable, voluptuous, hot-blooded female ever to explode on the screen. Her mother named her Kate, her acquaintances call her Miss Harrison, but the men in her life call her "Easy"-because she is! Jessie St. James play Easy-and she plays it wild! Beginning as a quiet, unassuming high school teacher, she is seduced by one of her students. This highly-charged erotic experience opens a new life for Kate and after going through half the guys on the team, she leaves teaching forever-her name and her way of life henceforth shall be one and the same: "Easy".
Vintage telephone sex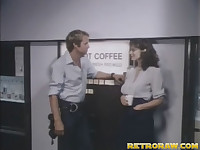 from Retro Raw
A guy who works at a call center gets phoned by a desperate girl who is not able to reach an orgasm. Guiding her all the way he tells her how to massage her hairy cunt and listens to her moaning until he gets so excited he needs to jerk off himself too.
Fucked on the pool table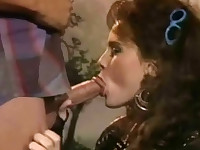 from Retro Raw
A guy is sitting in a striptease bar, watching a girl dancing in front of him and shoving money into her panties. A little later the girl is on her knees, giving the guy a blow job. The guy then fucks her on the pol table.
Amazing sex scene with porn star Jeanna Fine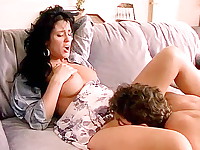 from Classic Porn Scenes
A very sexy maid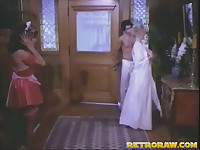 from Retro Raw
In this retro clip we meet Vanessa Del Rio as the new maid who has just arrived at the house. When she picks up her luggage it is obvious she is not wearing any underwear and when she calls the man of the house over for breakfast it is obviously more than just food...
Classic sex cartoon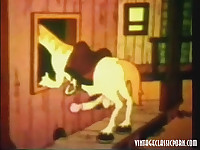 from Vintage Classic Porn
In this vintage cartoon which is in full color we follow the adventures of a very horny group of people in the old Wild West. Cowboys that give blow jobs, Indians fucking and even a horse jerking off!
Corporate Assets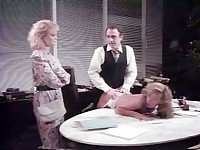 from The Classic Porn
Sadistic businessman with political connections has some beautiful women working for him, and treats them badly. One of the girls, in love with an ex-Vietnam soldier, impotent because of a war injury, decides to free herself and run away with her lover.